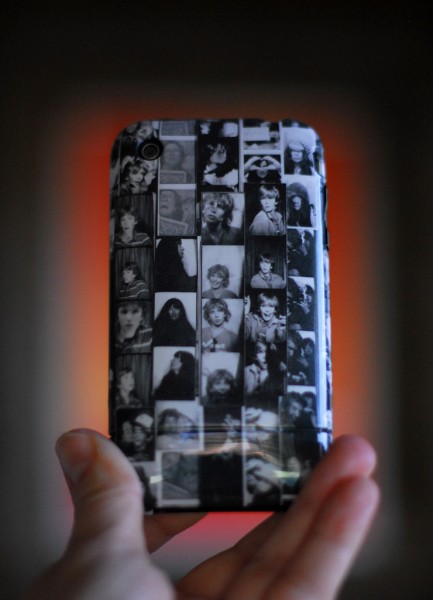 I've been jumping into photobooths since I was just a kid at the Fun Zone in Newport Beach, California. Early on as a mother, I also indoctrinated my son and we've gathered quite a collection. Several months ago, upon finding the website getuncommon, I realized the perfect way to carry part of my photobooth collection around with me every day.
Here's a quick tutorial so you can make one of your very own:
1 arrange your favorite photobooth strips into a vertical rectangle until you are satisfied.
2 shoot them, layed out just so, with your digital camera (you could use a scanner if you like – my camera is better than my scanner so that's what I used).
3 load the image into your computer, tweak levels, sharpness, b&w-ness if you wish or, if it's perfect, skip to step 4.
4 go to getuncommon, select the product you wanna make, upload your fab image and drop the cover in your cart.
5 hit purchase, wait a VERY short time, and then super happy photobooth strip time for you and your iphone!
They have covers for iPhone 4, the new Verizon iPhone, iPod Touch…even the iPad 🙂
—-
2.03.11 – I'm honored that this little tutorial was featured at Photojojo today!
—-
4.01.11 – It's official, I am an Uncommoner – thanks for the shout out on your blog, Uncommon!