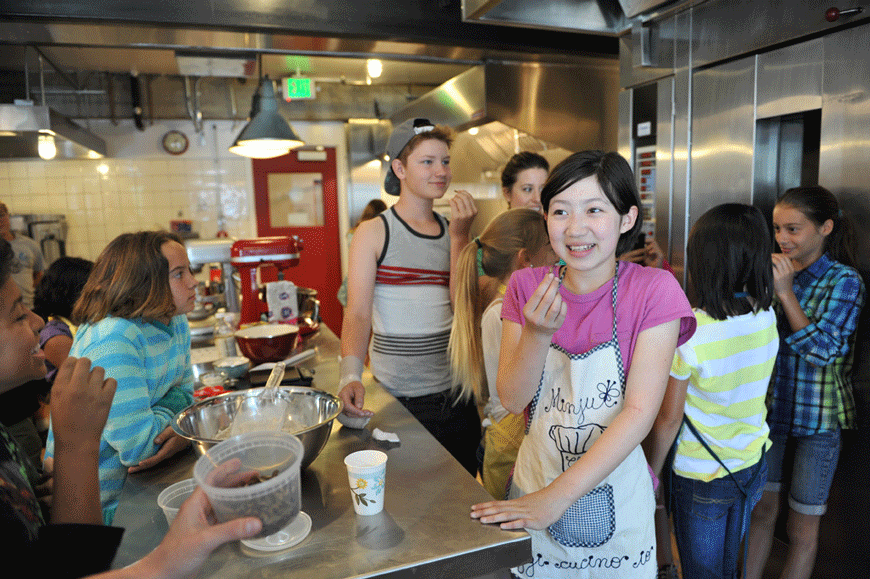 Last week I had the privilege to shoot with Megan Miller of Bitty Foods. She led a Sprouts Cooking Club class in Berkeley teaching the kids how to bake with cricket flour… and this was the moment when more than half of them volunteered to eat a whole roasted cricket. The boy in the bottom left hesitated until I put down the camera and we ate one together on the count of three. It was delicious (AND nutritious) – I'd say it tasted a bit like a roasted chickpea.
Megan and her team are poised to help change the way we think about food. Crickets are one of the most sustainable forms of protein on the planet. Last May, the United Nations Food and Agriculture Organization published an incredible report concluding that edible insects may be the key to stabilizing the global food supply. Watching these kids go from skeptical to proudly eating the cookies they made in a few short hours had me not only excited but also reminded that this kind of thinking, taught when we are young, is one of the best ways to exact change.
Stay tuned for another post with more images from our shoot very soon!