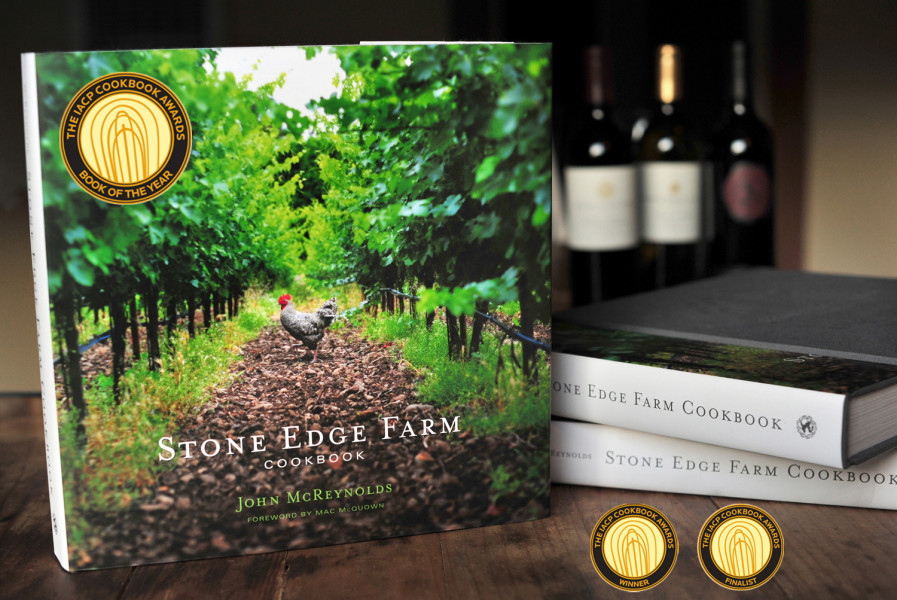 I am VERY pleased to announce that the Stone Edge Farm Cookbook, photographed by Leslie Sophia Lindell Photography, has been awarded the 2014 Cookbook of the Year by the International Association of Culinary Professionals (IACP).
The book also garnered the 2014 Best First Book/Julia Child Award, was nominated as a top three Finalist in the Photography category (!!!), and as a Finalist in the Chefs and Restaurants category.
Considered the gold standard among cookbook awards, the IACP Cookbook Awards have been presented for more than 25 years to promote quality and creativity in writing and publishing, and to expand the public's awareness of culinary literature.
It is a great honor to have photographed the book and to have worked with such a tremendously wonderful team.
To learn more about Stone Edge Farm, their delicious wines, and purchase copies of the cookbook please visit their website at stoneedgefarm.com